---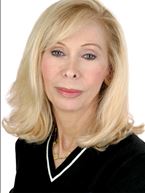 Phone:
516-922-2878 Ext. 129

Cell Phone:
516-524-7743

Email Me
---
About Me
Meet Andrea Jablow
Known and highly respected in the residential Real Estate industry as a consummate professional for both buyers and sellers; Andrea Jablow has a clear understanding of real estate on Nassau County's luxury shores.

A well seasoned real estate veteran and longtime resident of the North Shore of Long Island, Jablow knows a myriad of geographic, cultural and historic details about the famed Gold Coast she calls home. All of this compounded with her innate understanding of people and lifestyles make her an ideal Gold Coast agent.

Andrea gets top results by truly wanting the best for both her residential buyers and sellers alike.
The Expert in the Field
Luxury Marketing Expert – In today's real estate environment, really no different from any other time period, expertise and professionalism stand out. Moreover, examples of that competency should be viewed as the blue ribbons of success. It's clear that Andrea knows the importance of a strong educational background. Her designations are not merely a representation of 'class room continuing education' criteria but of her ability to work in the luxury markets. One of the most sought after marks of accomplishment is the Luxury Home Marketing Institute's Certified Luxury Home Marketing Specialist (CLHMS) designation. Members of this elite network must provide documented proof of their performance in the top tier of the market. Realtors must continue to demonstrate their expertise in the luxury markets.
Life's Learned Lessons
Andrea draws from her own life's lessons. Over the years, she's developed an intuitive perspective on the emotional, financial and physical demands that selling one's residence can incur - whether moving to a grander home, scaling back or even relocating entirely! In her own life, Jablow has moved many times during the last 15 years and acquired an extraordinary sensitivity & unique perspective as a result of these relocations. These life experiences are what motivated her to enter the field of Real Estate.
Of all of her life experiences, Jablow is most proud of having raised her twins who are successful professionals. Her daughter is a well-respected cosmetic Dentist in New York City and her son a successful Financier on Wall Street.
Her daughter and friend, Dr. Jennifer Jablow, graduated from NYU Dental School where she was awarded a full academic scholarship. She continued another year of post graduate periodontic residency at NYU and participated in many research projects. In the years following her studies, Dr. Jablow worked her entrepreneurial zeal. She is catalyst, creator, innovator and marketer of a revolutionary 'smile making' product - intelliwhite. The accolades are wide and varied, with numerous awards, personal recognition and professional merits. Today, the patients in her Park Avenue practice benefit from her true innovative spirit. Dr Jablow is a member of the AACD (American Academy of Cosmetic Dentistry) and the ADA (American Dental Association). In her spare time, Jennifer and mother, Andrea, Mother are ardent supports of Animal Rescue and no kill Shelters.
Twin brother, Darren, remains the apple of his mother's eye. A successful Wall Street Executive and Director of a popular automotive aficionado website, Darren earned his MBA in Finance and undergrad degree in Marketing from the University of Miami.
A Love of Thoroughbreds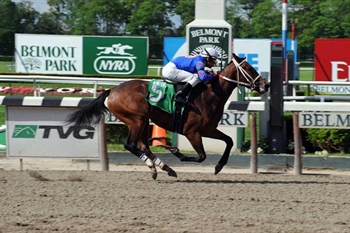 On a personal note, she has been involved in the excitement of breeding & racing thoroughbred horses, although, in her own words "nothing compares to the excitement of working with her many satisfied and grateful clients." In the earlier years, Andrea and her family raised Thoroughbred horses, breeding and racing them at the likes of Calder in Miami and tracks at Saratoga and Belmont. Many a summer was spent on the rails watching their foals' time the turns and grow into reckonable competitors. Their progress was overseen by famed Trainer, Nick Zito, recognized for his Kentucky Derby wins with such notable champs as Thirty Six Red, Strike the Gold in addition to fillies, Storm Song and Bird Town.
"Working with horses of this nature, agile of foot, speedy and spirited, is a lot like working with people",comments Jablow. She adds that, "While Thoroughbreds are mostly known for their racing prowess, they are also known for their riding abilities including show jumping, polo, and fox hunting. So, just like people, they are adaptable, strong willed and highly interesting to be around."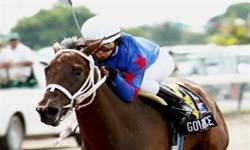 For the local horse lovers, Jablow purchased one of her thoroughbreds from Moreton Binn, then owner of the Pen Mor Farm, the 80-acre parcel of land that ran ran along along Northern Blvd. In its heyday the farm was the largest breeder of Thoroughbred horses in the State of New York. One of Jablow's prime equine stars, Got Clearance, won the Lindsey Frolic Stakes at Colder Race Track during the 2008 Season in Miami, FL. The rider was the remarkable up and coming star and female jockey Maylan Studart, who some call the Danica Patrick of horse racing!
Your Luxury Marketing Home Specialist Professional Background
Based on her expertise as an educator and business owner, Andrea maintains a reputation for working with discretion, efficiency and knowledge. The purchasers of luxury properties are savvy and in tune to what's hot and what is passé. That includes residential real estate in the hyperlocal markets within Nassau, including the towns of Old Westbury, The Brookvilles, Muttontown and The Roslyn's. This subset of affluent consumers - a demographic profile comprised of highly knowledgeable individuals –expect a higher level of expertise. This is fortified by the outcome of a research study provided by Luxury Portfolio International. This White Paper, What The Affluent Consumer Wants in a Real Estate Agent, supports the undeniable realities that today's consumers are more in tune with residential real estate and have considerably greater expectations including:
o Professional reputation with a strong track record
o Thorough understanding and expertise in the luxury market
o Ability to reach and communicate the luxury consumer
o Represent the property with both traditional and contemporary mediums
Clearly the above is 'obvious' to the savvy consumer. These tools of the trade, used by the most competent luxury realtors like Andrea Jablow, serve to elevate her among her peers. Her expertise, market knowledge, track record and backing of a luxury brand with global reach are of paramount importance. Finally a strong online presence promoting and marketing luxury properties represented by Andrea must meet sustainable reporting, traffic analytics and ability to search easily. The details about the importance of offline, online marketing and social networking initiatives can be found by calling Andrea direct.
Luxury New Construction Expertise on the North Shore
Conjuring up images of opulence, turreted rooflines and majestic horse properties, the idyllic and cultural expanse that is the Gold Coast is full of its own brand of excitement. The area - border lines differ depending on the source - refers to the coastline of Northern Nassau in North Hempstead, Oyster Bay and into Suffolk County's Huntington Township. The many towns, cities and incorporated villages that comprise The Gold Coast are a veritable melting pot teeming with culture and character, each offering their own unique styles.
Working this geographical footprint, during the course of her day, Andrea functions as a travel guide, cultural ambassador, and administrator. The affluent suburbs of The Brookvilles and Old Westbury remain her prime market areas. Over the years, she has amassed a patrician stable of highly prized showcase transactions and network of influential luxury builders. Examples of some showcase transactions are below: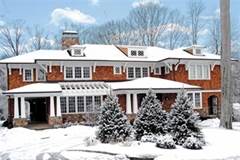 RB Shore Development has been building quality luxury residences for more than 6 decades employing the finest craftsmanship, materials and styles. One of my showcase listings, 80 Fir Drive an extraordinary custom Colonial, still holds the record for the highest price sale of a new construction home in East Hills.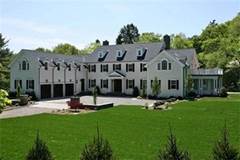 Danzig Development Corporation, builders of fine homes and estates on the North Shore of Long Island is another prime example of my expertise in marketing new construction homes. This classic Georgian Colonial located at 12 Emerson was on the market for only 3 days and sold for $3,440,000. It remains one of the highest priced sales to date.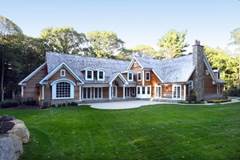 My Boys Construction, builders of fine estates incorporating smart technology on the Gold Goast, incorporated a mix of traditional and state of the art amenities. The visually appealing Hampton style architecture and rich finishes throughout was highly sought after selling in less than 6 months despite the turmoil in the real estate market. Again, 4 Forte Drive, Old Westbury remains another instance where my ability to negotiate the transaction and bring sellers and buyers of luxury residential real estate on Long Island's North Shore is a success. In addition, the classic contemporary at 2 Partridge Drive, was another significant success having successfully listed and sold that particular property twice in just a few years. One of the more exciting features of this property is the close proximity to the historic Meadowbrook Polo Club.
Napoleon Development Corp. Renowned luxury builders of finely crafted, custom built homes, presented this premier new construction property to the market in Roslyn Country Club located at 29 Horseshoe Lane. At the time, this was a record breaking sale within this tony enclave.
Building Blocks of Success - Education and Experience
Andrea graduated from University of Miami School of Education. Of note is that Andrea's years of hard work and tenacity strongly mirrors the Mission from this higher learning establishment. Andrea spent many years teaching the youngest members in the New York Public School system. She has proven to be an integral contributor to this generation of leaders, as a provider of knowledge and an agent of change in her own right.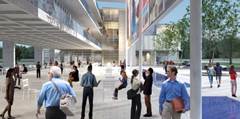 My Listings
My Under Contract Homes
My Sold Homes
55 Brookville Rd

Brookville, 11545
$9,000,000
12 Beds | 8 Baths Full | 3 Baths Half
Lot Size: 31.56 Acres
Listing ID: 2526782
101 Wheatley Rd

Old Westbury, 11568
$4,800,000
5 Beds | Baths Full | Baths Half
Lot Size: 6.06
Listing ID: 2155512
101 Wheatley Rd

Old Westbury, 11568
$4,800,000
6 Beds | Baths Full | Baths Half
Lot Size: 6.06 Acre
Listing ID: 2155430
8 Bridle Path Ct

Muttontown, 11545
$3,685,000
8 Beds | 7 Baths Full | 3 Baths Half
Lot Size: 2.38 Acres
Listing ID: 2858847
12 Emerson Rd

Brookville, 11545
$3,440,000
6 Beds | 5 Baths Full | 2 Baths Half
Lot Size: 3.28
Listing ID: 2162919
4 Clock Tower Ln

Old Westbury, 11568
$3,200,000
5 Beds | 5 Baths Full | 2 Baths Half
Lot Size: 7.63 Acres
Listing ID: 2606334
137 Horseshoe Rd

Mill Neck, 11765
$3,150,000
5 Beds | 4 Baths Full | 2 Baths Half
Lot Size: 9.66
Listing ID: 2755697
952 Cedar Swamp Rd

Old Brookville, 11545
$3,100,000
7 Beds | 5 Baths Full | 2 Baths Half
Lot Size: 5.01 Acres
Listing ID: 2613786
198 Valentines Ln

Old Brookville, 11545
$3,100,000
5 Beds | Baths Full | Baths Half
Lot Size: 10.6
Listing ID: 2066486
6 White Gate Dr

Old Brookville, 11545
$3,050,000
4 Beds | 4 Baths Full | 2 Baths Half
Lot Size: 3 Acres
Listing ID: 2694287
4 Forte Dr

Old Westbury, 11568
$3,045,000
6 Beds | Baths Full | Baths Half
Lot Size: 2.01
Listing ID: 2139176
4 Forte Dr

Old Westbury, 11568
$3,045,000
6 Beds | Baths Full | Baths Half
Lot Size: 2.01
Listing ID: 2140046
120 Village Rd

Manhasset, 11030
$2,998,000
5 Beds | 4 Baths Full | 2 Baths Half
Lot Size: 0.44 Acres
Listing ID: 2742919
217 Brookville Rd

Brookville, 11545
$2,960,000
6 Beds | 6 Baths Full | 1 Baths Half
Lot Size: 2.26 Acres
Listing ID: 2487001
80 Fir Dr

East Hills, 11576
$2,750,000
6 Beds | 6 Baths Full | 1 Baths Half
Lot Size: 185 X 203
Listing ID: 2271822
27 Midwood Cross

Roslyn, 11576
$2,750,000
6 Beds | 4 Baths Full | 1 Baths Half
Lot Size: 110X157
Listing ID: 2673564
Wenwood Dr

Brookville, 11545
$2,750,000
5 Beds | 5 Baths Full | 1 Baths Half
Lot Size: 2 Acres
Listing ID: 2834646
2 Partridge Ln

Old Westbury, 11568
$2,700,000
7 Beds | Baths Full | Baths Half
Lot Size: 4+ Acres
Listing ID: 2213143
2 Meadow Ln

Manhasset, 11030
$2,699,000
5 Beds | 4 Baths Full | 1 Baths Half
Lot Size:
Listing ID: 2790733
2 Meadow Ln

Manhasset, 11030
$2,699,000
5 Beds | 4 Baths Full | 1 Baths Half
Lot Size: .48 Acres
Listing ID: 2790728
1570 Old Cedar Swamp Rd

Brookville, 11545
$2,625,000
5 Beds | 4 Baths Full | 1 Baths Half
Lot Size: 3.76 Acres
Listing ID: 2733811
2315 Cedar Swamp Rd

Brookville, 11545
$2,500,000
5 Beds | 4 Baths Full | 1 Baths Half
Lot Size: 3.29 Acres
Listing ID: 2636331
23 Valley Rd

Matinecock, 11560
$2,425,000
5 Beds | 4 Baths Full | 2 Baths Half
Lot Size: 6.07
Listing ID: 2299968
40 Glenby Ln

Brookville, 11545
$2,350,000
4 Beds | 3 Baths Full | 2 Baths Half
Lot Size: 2.02 Acres
Listing ID: 2856791
224 Brookville Rd

Muttontown, 11545
$2,239,999
6 Beds | 5 Baths Full | 1 Baths Half
Lot Size: 2.1 Acres
Listing ID: 2748500
86 I U Willets Rd

Old Westbury, 11568
$2,075,000
5 Beds | 5 Baths Full | 1 Baths Half
Lot Size: 4.36
Listing ID: 2525840
3 Windsor Dr

Old Westbury, 11568
$2,050,000
5 Beds | 4 Baths Full | 1 Baths Half
Lot Size: 2.25 Acres
Listing ID: 2918928
122 Country Club Dr

Manhasset, 11030
$1,900,000
5 Beds | 3 Baths Full | 1 Baths Half
Lot Size: 75 X 103
Listing ID: 2766974
97 Store Hill Rd

Old Westbury, 11568
$1,888,000
5 Beds | 5 Baths Full | 1 Baths Half
Lot Size: 2.07 Acres
Listing ID: 2599477
101 Remsen Ave

Roslyn, 11576
$1,888,000
5 Beds | 4 Baths Full | 1 Baths Half
Lot Size: 2.1 Acres
Listing ID: 2581874
40 Powells Ln

Old Westbury, 11568
$1,850,000
8 Beds | 9 Baths Full | 2 Baths Half
Lot Size: 2.02
Listing ID: 2142507
105 Percheron Ln

Roslyn Heights, 11577
$1,800,000
5 Beds | 4 Baths Full | 1 Baths Half
Lot Size: .32 Acres
Listing ID: 2563334
68 Wheatley Rd

Old Westbury, 11568
$1,800,000
Beds | Baths Full | Baths Half
Lot Size: 7 Acres
Listing ID: 2906297
68 Wheatley Rd

Old Westbury, 11568
$1,800,000
6 Beds | 6 Baths Full | 4 Baths Half
Lot Size: 7 Acres
Listing ID: 2906298
190 Brookville Rd

Muttontown, 11545
$1,700,000
5 Beds | 4 Baths Full | 0 Baths Half
Lot Size: 2 Acres
Listing ID: 2847227
19 Fox Hollow Ln

Old Westbury, 11568
$1,575,000
4 Beds | 4 Baths Full | 2 Baths Half
Lot Size: 1.25
Listing ID: 2174989
260 Sparrow Dr

Manhasset, 11030
$1,575,000
2 Beds | 2 Baths Full | 1 Baths Half
Lot Size:
Listing ID: 2662424
5 Robbins Dr

E. Williston, 11596
$1,500,000
6 Beds | 4 Baths Full | 1 Baths Half
Lot Size: 200 X 121
Listing ID: 2318381
120 Peach Dr

East Hills, 11576
$1,499,000
6 Beds | 4 Baths Full | 0 Baths Half
Lot Size: 175 X 209
Listing ID: 2486947
62 The Intervale

Roslyn Estates, 11576
$1,400,000
5 Beds | Baths Full | Baths Half
Lot Size: .522 Acre
Listing ID: 2281120
62 The Intervale

Roslyn Estates, 11576
$1,400,000
5 Beds | Baths Full | Baths Half
Lot Size: 3502
Listing ID: 2281169
22 Shepherd Ln

Roslyn Heights, 11577
$1,400,000
5 Beds | 3 Baths Full | 1 Baths Half
Lot Size: 106 X 132
Listing ID: 2762456
15 Linden Ln

Old Westbury, 11568
$1,400,000
4 Beds | 2 Baths Full | 2 Baths Half
Lot Size: 2 Acres
Listing ID: 2950417
70 Wheatley Rd

Old Westbury, 11568
$1,370,000
Beds | Baths Full | Baths Half
Lot Size: 2 Acres
Listing ID: 2767583
110 Crescent Ln

East Hills, 11577
$1,280,000
5 Beds | Baths Full | Baths Half
Lot Size: 94 X 110
Listing ID: 2207846
1 The Dogwoods

Roslyn Estates, 11576
$1,200,000
4 Beds | 3 Baths Full | 1 Baths Half
Lot Size: .93
Listing ID: 2534851
1 Chestnut Ct

Brookville, 11545
$1,200,000
4 Beds | 3 Baths Full | 1 Baths Half
Lot Size: 2.03
Listing ID: 2203278
5 Longwood Rd

Sands Point, 11050
$1,150,000
4 Beds | 2 Baths Full | 1 Baths Half
Lot Size: 1.97 Acres
Listing ID: 2219909
5 Longwood Rd

Sands Point, 11050
$1,150,000
4 Beds | 2 Baths Full | 1 Baths Half
Lot Size: 1.97 Acres
Listing ID: 2220101
33 Rugby Rd

Manhasset, 11030
$1,100,000
5 Beds | 3 Baths Full | 1 Baths Half
Lot Size: 67 X 100
Listing ID: 2310151
66 Wheatley Rd

Old Westbury, 11568
$1,070,000
Beds | Baths Full | Baths Half
Lot Size: 2 Acres
Listing ID: 2906295
4 Woodland Rd

Old Westbury, 11568
$1,020,000
5 Beds | 3 Baths Full | 0 Baths Half
Lot Size: 1.71
Listing ID: 2397931
116 The Crescent

Roslyn Heights, 11577
$970,000
5 Beds | Baths Full | Baths Half
Lot Size:
Listing ID: 2263476
13 The Pines

Roslyn Estates, 11576
$962,500
4 Beds | 3 Baths Full | 0 Baths Half
Lot Size: .46 Acres
Listing ID: 2342126
16 Augusta Ln

Manhasset, 11030
$960,000
4 Beds | 3 Baths Full | 1 Baths Half
Lot Size:
Listing ID: P1164363
55 Red Spring Ln

Glen Cove, 11542
$950,000
3 Beds | 2 Baths Full | 0 Baths Half
Lot Size: 1.35 Acres
Listing ID: 2505511
35 Woodland Dr

Roslyn, 11576
$940,000
2 Beds | 2 Baths Full | 1 Baths Half
Lot Size:
Listing ID: 2771017
168 Harbor View

Port Washington, 11050
$890,000
3 Beds | 2 Baths Full | 1 Baths Half
Lot Size:
Listing ID: 2313976
25 Oriole Dr

East Hills, 11576
$890,000
4 Beds | 3 Baths Full | 0 Baths Half
Lot Size: 110 X 184
Listing ID: 2259484
36 Mackay Way

Roslyn, 11576
$885,000
5 Beds | 3 Baths Full | 0 Baths Half
Lot Size: .24 Acres
Listing ID: 2501690
60 Crescent Ln

East Hills, 11577
$810,000
3 Beds | 2 Baths Full | 0 Baths Half
Lot Size: 90 X 110
Listing ID: 2578701
91 Maxwell Ave

Oyster Bay, 11771
$745,000
3 Beds | 3 Baths Full | 1 Baths Half
Lot Size: 100X101
Listing ID: 2761488
6 Cove Dr

Manhasset, 11030
$690,000
3 Beds | 1 Baths Full | 1 Baths Half
Lot Size: 98 X 98
Listing ID: 2171931
43 Old Field

Roslyn, 11576
$590,000
2 Beds | Baths Full | Baths Half
Lot Size:
Listing ID: 2140049
8 Chadwick Rd

Great Neck, 11023
$575,000
3 Beds | 1 Baths Full | 1 Baths Half
Lot Size: 75 X 100
Listing ID: 2434565
15 Sands Rd

Glen Cove, 11542
$426,000
3 Beds | 1 Baths Full | 1 Baths Half
Lot Size: 60 X 100
Listing ID: 2191773